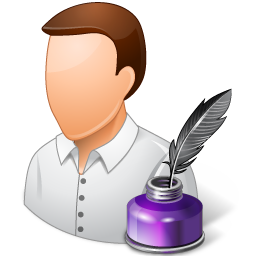 When I went to college, I thought I was going to be a Chemical Engineer. While I was at Penn State in the early seventies, however, I changed my mind. I wanted to be a writer. I graduated with a degree in Creative Writing and went looking for a job. Surprisingly, I found one.
It seems there aren't many of us that can understand technology and write readable sentences that explain what needs to be done to the rest of us. I didn't get paid as much as a chemical engineer would have earned, but I think I was much happier and have never regretted my sudden change in direction.
I worked for a company called Educational Communications, Inc. (ECI) in Wayne, PA. The company had been founded by an academic from Australia: Dr. Philip Minter. He hired me to create slide/tape training programs to teach auto mechanics how to repair trucks — big trucks: Macks, Kenworths, Peterbilts. I loved it. The mechanics of a torsion bar suspension system or an air compressor made perfect sense to me, the script writing was easy peasy, and I got to hang around with a bunch of creative types in the art department, some of whom were girls.
In the six years I worked at ECI, I created training programs for dozens of companies. I even went over to the UK to help start up a branch office to service a new customer, Rolls Royce.
I created training programs for many different kinds of customers:
Automotive
Industrial
Regulatory
Pharmaceutical
I rose through the ranks of the company to vice president until the company went bust in a recession in the early 1980's. In addition to being a writer, I was a manager, an executive and a creative director for the company. I learned the principles of objective oriented training, document publishing and proposal writing. I was hands-on in the hiring and firing process and the setting of long range budgets and objectives.
Dr. Minter always felt as though he had let us all down when he lost his business, and was very apologetic to me when I ran into him at a social event many years later. I reassured him that he had been very generous to me. He had started me on a career that I was very happy with and I had learned a lot from him. We parted on good terms.